Average Joe Radio
presents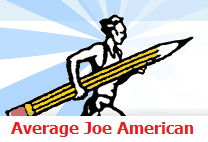 Episode Ninety
: NaNoWriMo Mix 4

Word count verification for
National Novel Writing Month 2008
begins tomorrow. Are you ready yet?
My NaNoWriMo project
this year is ready, at just over 50,000 words. The novel is done, and I'm quite happy with it. Of course, after taking the month of Decmeber to clear my mind, I'll begin editing my rough draft into something a bit more presentable, then possibly looking at self-publishing and print-on-demand options.
In the meantime, if you aren't done with your novel yet, here is the fourth and final installment of some great instrumental music that is perfect to write by.
|
SUBSCRIBE |
|

Add to Zune
Your comments?